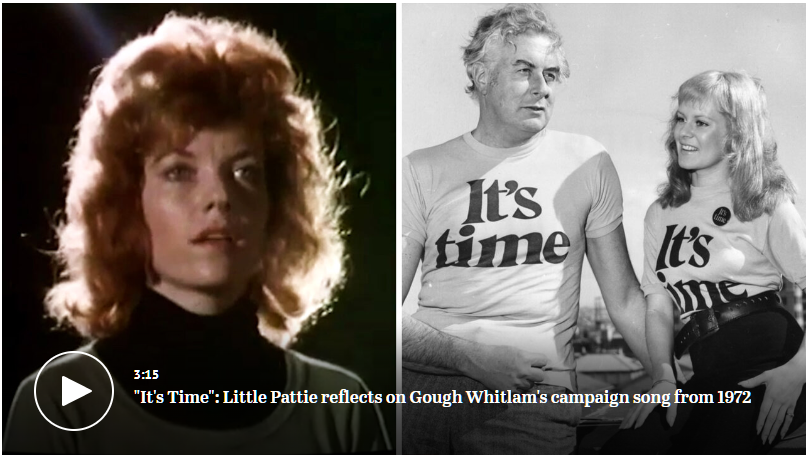 In this episode, we commemorate 50 years since Gough Whitlam became 21st Prime Minister of Australia in December 1972. Lex & Patricia examine his legacy with renowned Whitlam biographer and author of The Palace Letters, Prof Jenny Hocking.
For Nostalgia Town, we are joined by Judy Stone AM. An Australian pop and country singer, Judy was a regular on Bandstand in the 1960s where her duets with Col Joye became a popular feature of the show. Stone's top 20 singles on the national charts were "I'll Step Down", "4,003,221 Tears from Now", "Born a Woman" and "Would You Lay with Me".
Money Extra's topic is gambling and we talk about the difference between harmless fun and addiction. We also look at the vulnerability of seniors and the lures gaming venues use to increase spending.
Our special Steppin' Out guest this week is Gary Thorpe OAM, a founder and General Manager of Queensland classical music radio station 4MBS. His cultural credits include classical music festivals, Shakespeare festivals as well as Silver Memories – an audio music service helping aged care communities and those suffering social isolation and dementia.
Useful links –
The Whitlam Institute – The Palace Letters
Latest Publications by Jenny Hocking
The Palace Letters: The Queen, the Governor-General and the Plot to dismiss Gough Whitlam Scribe Publishing. November 2020
'At Her Majesty's pleasure: Sir John Kerr and the royal dismissal secrets' Australian Book Review 420 April 2020
'"A transforming sentiment in this country": The Whitlam government and Indigenous self‐determination' Australian Journal of Public Administration  Special Issue 77 (1) Dec 2018 :5-12
Patricia Amphlett – Sydney Morning Herald interview & video It's Time
Gambling Topic 
Victorian Responsible Gambling Foundation
Lifeline: Problem Gambling
Monash study: Link between gambling and homelessness
Steppin' Out Topic