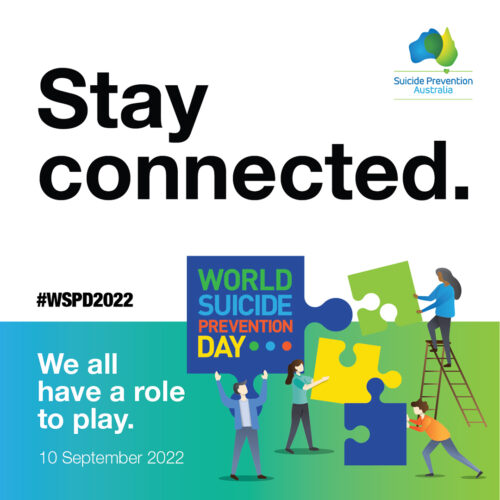 Mental health is top of mind this week as we lead in to RU OK Day and  World Suicide Prevention Day.  We ask, "Is it possible to prevent anxiety and depression – the leading cause of suicide?"
"Yes" is the answer according to our guest, Prof Viviana Wuthrich – Macquarie University's Director of the Centre for Ageing, Cognition and Wellbeing.  Prof Wuthrich is renowned for her work on the Ageing Wisely a widely adopted program which helps seniors overcome anxiety and depression.
Developed to help people over-65-years of age manage their mental health, the program teaches us how to manage worry, anxiety or low mood by changing how we think, as well as identifying the behaviours that maintain depression and anxiety.
In Jeff's Cafe we broaden the mental health discussion to span three generations with Bella from Gen Z, Elise Gen X, and Meredith Burgmann AM – a regular Boomer guest.
In Nostalgia Town, we catch up with Leslie William Morrison, known professionally as Lucky Starr.  An Australian pioneer rock and roll, pop and country music singer, guitarist and television presenter, Lucky's most popular 1962 single, "I've Been Everywhere", peaked at number one in Sydney.
Starr became well-known through his many TV appearances on shows such as Bandstand and Six O'Clock Rock, which he briefly hosted, taking over from Johnny O'Keefe.
Lucky has a recently released a new album, Blueberry Hill which features tracks with Baby Boomers Guide presenter – our very own "Little Pattie".  The album can be found on Spotify, Apple Music, iTunes and Amazon.
Why do we pay tax? And, what can we do to ensure we're making the most of available deductions? Marc Bineham talks us through potential savings in Money Extra.
For Steppin' Out, we head to Katherine in the Northern Territory to meet 86-year-old Gillian  and 80-year-old Yvonne.  Big-hearted volunteers, their work in the Anglican Church Op Shop spans so many decades that they can recount lending a hand following Cyclone Tracy in 1974. They helped clothe and feed Darwin's refugees during a harrowing time in the Territory. And, like many townsfolk, they opened up their homes to provide beds for the homeless fleeing a town that was destroyed.
FULL EPISODE
NOSTALGIA TOWN
MONEY EXTRA

DANCING ON DIAMONDS – LUCKY STARR & LITTLE PATTIE
Useful links –
Sign up to receive Baby Boomers Guide e-newsletters here
Study – Improving Mental Health in Older Adults
Ageing Wisely
Suicide Prevention Australia
#WSPD2022
Mental Health – Where to get help –
Head to Health – a guide to digital mental health services from some of Australia's most trusted mental health organisations
My Aged Care (aged care services provided by the Australian government) – Phone – 1800 200 422
Open Arms (mental health support for veterans, ADF personnel and their family members) – online help
Beyond Blue (for people feeling depressed or anxious) – Phone – 1300 22 4636 or chat online
SANE Australia (people living with a mental illness) – Phone – 1800 18 7263
Black Dog Institute (people affected by mood disorders) – online help
Lifeline (for anyone having a personal crisis) – Phone – 13 11 14
Suicide Call Back Service (24/7 counselling for anyone thinking about suicide) – Phone – 1300 659 467