With Women's Health Week coming up on 5 September, we take a timely look at fascinating longitudinal research that tracks the health of women from their 40s through to their 70s.
University of Newcastle's Emeritus Professor Julie Byles AO spent some 30 years studying women at the leading edge of the Baby Boomer generation, as well as women of their mothers' generation.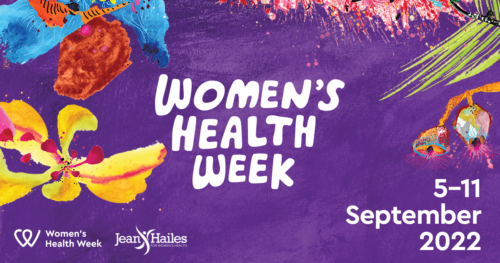 The recently released study – Health & Wellbeing for Women born 1946-1951 – surveyed 12,432 women. It reveals, says Byles, that the current cohort of 70-year-olds are holding up well compared to their predecessors. They have benefitted from better information, a reduction in smoker numbers and more exercise. But, the professor is less optimistic about the future septuagenarians citing increased health risks from being overweight.
The research was conducted by the Centre for Women's Health Research, University of Newcastle.
In Nostalgia Town we catch up with a much-loved Aussie icon – Carlotta – Carol Spencer AM. Carlotta was a trailblazer in the transgender community as a cabaret performer and TV star.  She started her fabulous career in 1963 with the famous Les Girls cabaret show at Kings Cross and compered and performed in the drag show for 26 years. International stars flocked to see Carlotta & Les Girls, among them, the likes of Frank Sinatra, Liza Minelli, Shirley Bassey, Sammy Davis Junior and our own Peter Allen.
Carlotta's sex-change operation, in the early 1970s, was not the first such procedure in Australia, but, due to her celebrity status, it became the first to receive publicity here.
Our Money Extra topic covers what you might do with the extra cash should you be lucky enough to have received an inheritance. Alice Mantel says to consider paying a sum into your superannuation.
In Steppin' Out, we head to Stanthorpe on Queensland's Granite Belt to meet TEN FM presenter Ben White. He describes a vibrant local music scene and the many charms that drew him and his wife Cath to retirement in this old tin town.
FULL EPISODE
NOSTALGIA TOWN
MONEY EXTRA
Useful links –
Sign up to receive Baby Boomers Guide e-newsletters here
University of Newcastle Women's Health Research
Australian Longitudinal Study on Women's Health
ATO: downsizing contributions into superannuation
Choice: downsizer super contributions, what you need to know
Inherited property and capital gains tax
Productivity Commission: Wealth transfers in Australia
Law Society of NSW: wills and estates FAQ
http://www.carlotta.com.au/#bio
Link to 2014 Carlotta newspaper interview
https://www.abc.net.au/local/photos/2014/07/07/4040861.htm
https://theconversation.com/thanking-carlotta-a-pioneer-for-sex-and-gender-diversity-28191